View our Library Catalog online. 
The Antiochian Heritage Library houses approximately 25,000 volumes relating to early Christianity, the theology of the Orthodox Christian Church, Middle Eastern culture, Syriac, Syrian-Arabic and Aramaean Christian history and culture, and Christian-Muslim relations. In addition to serving the faculty and students of the Antiochian House of Studies, the library provides resources for families, educators, and those interested in learning more about the Antiochian heritage and Orthodox Christianity.
A start-up grant of $100,000 from the Albert and Rosemary Joseph Foundation, as well as ongoing support from the Order of St. Ignatius of Anti-och, has allowed the library to build its collection steadily since its inception in 1987. Significant additions to the library have come from the collections of Dr. George Atiyeh, former head of the Near East Division at the Library of Congress; the Saint Athanasius Academy of Orthodox Theology in Sacramento, California; and Dr. Michael G. Farrow, former Vice-Chair of the Department of Sacred Music of the Antiochian Orthodox Christian Archdiocese of North America. The library considers donations of materials which are in good condition and are directly relevant to the library's mission, as outlined in our Donation Policies and Procedures.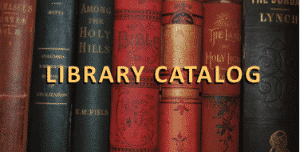 Free admission
Open year-round

Group Tours

and dining packages available
Museum Hours:
Monday through Saturday 10 am - 4 pm
Sunday 12 pm - 4 pm
And by appointment
Library Hours:
Monday through Friday 10 am - 4 pm
And by appointment
Interested in donating items to our collection? Please read our Donation Policies & Procedures.