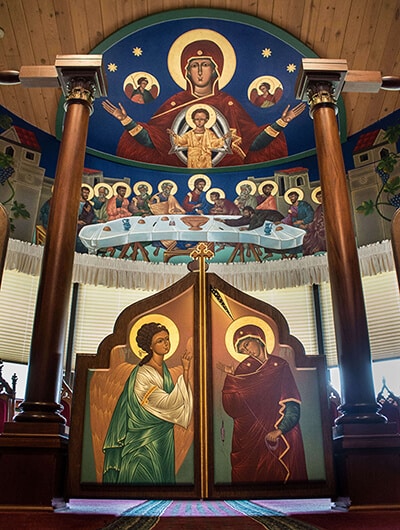 Saints Peter and Paul Chapel is available for group worship, prayer, and individual reflection. While it is not considered a meeting space, and as such cannot be reserved or rented, we are happy to arrange for you and/or your group to spend time in the Chapel during your stay, subject to availability and certain limitations.
Please contact our Events Coordinator to discuss the use of the Chapel during your visit.
Chapel Tours may be pre-arranged for those interested in learning more about the beautiful icons which adorn the Chapel walls, and the artistic and liturgical traditions of Orthodox Christianity.